MUMBAI : The upcoming Hindi movie Kashi 2 Kashmir has its debutante actor who had made the headlines in the news by retuning to India from Pakistan after a brief legal battle. And it's none other than Uzma Ahmad.
Uzma Ahmad had fallen in love with a Pakistani citizen and at gunpoint was asked for the wedding in Pakistan. But she was brought back to India on May 25, 2017 after a brief legal battle. She thanked the India Government and EAM for ensuring her rescue. It's easy to go to Pakistan, but tough to return. Pakistan is a well of death," a tearful Uzma said upon her return.
She had seen a really hard times and she said she had have dies if she had remained there for few days more.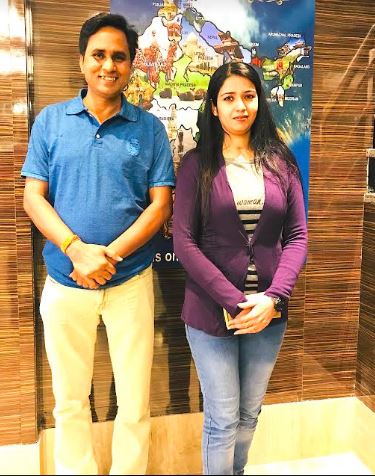 Kashi 2 Kashmir is based on today's time Kashmiri Pandit issue, The Hindus of the Kashmir Valley, a large majority of whom were Kashmiri Pandits, were forced to flee the Kashmir valley as a result of terrorism, on or after 20 January 1990.
The shooting of the film will commence in feb First week 2018, at Srinagar, Manali,Varanasi and in New Delhi.