By: Dr. Mohammad Aleem, Editor-ICN Group
NEW DELHI: Bhartiya Chitra Sadhna has emerged as one of the best platforms for the young, aspiring and budding filmmakers to showcase their talent in India in a short span of time. It is a film festival which was started four years back with an ambition to inspire the young talents to take up those issues which are deeply Indian and has the possibility to explore and depict unique Indian culture to the world through short documentaries and short films.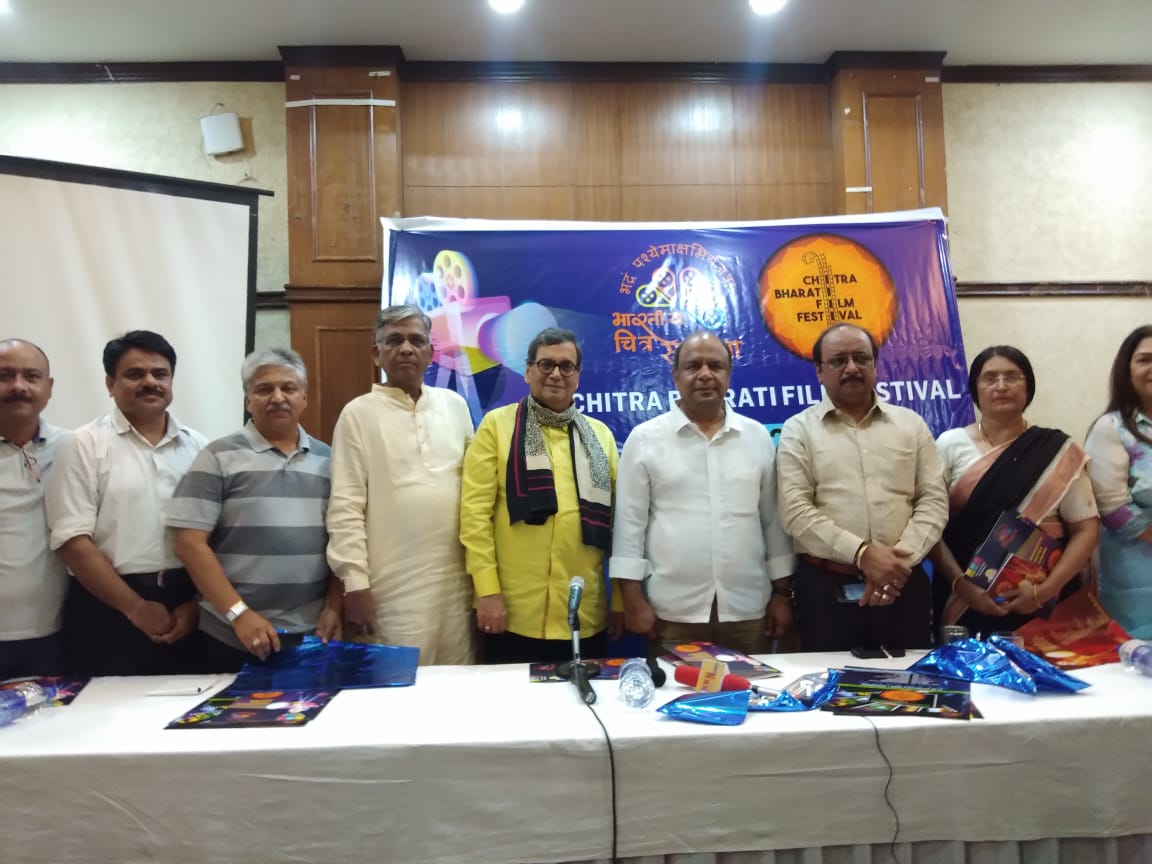 The first chapter of the festival was organized in Indore in 2016 and the second one in New Delhi in 2018, with some prominent film personalities in attendance as renowned filmmaker and showman, Subhash Ghai, talented director, Madhur Bhandarkar, Hema Malini, Prasoon Vajpayee and Manoj Tiwari etc.
The third chapter is going to be held in Ahmadabad, Gujarat on 21, 23 & 23 February 2020. A press conference was organized in the Press Club of India to announce the festival date formally and also to launch its website and posters.
Mr Subhash Ghai shared his views as a filmmaker that what inspired him to join this movement and support this venture. He said that our young talents need proper nurturing and guidance, so they could make wonderful films depicting the multifaceted culture of India. Still, we could not make such films from our own banner as Gandhi which was made by great filmmaker, Richard Attenborough many decades back. He shared his one of the interesting anecdotes related with this film.
In 1982, he was on a journey to the USA, when Gandhi film had won all Oscar awards of that year. When he reached the airport, as the immigration officer saw his Indian passport, he became so happy that he was from that country in which the iconic film like Gandhi was made, he quickly stamped his immigration papers without any fuss. Mr Ghai said that before that film, nobody in the West took us seriously as a filmmaker. That day, I felt proud of my existence and the country in which I was born.
He further said that if we make highly rich content oriented film, our film industry will get the due recognition it wants to get and which is so far elusive. We have a great reservoir of the classic stories, but we could not explore it effectively. To stand before the world cinema, we will have to make such films which are based on our own extraordinary Indian culture and tradition. If we keep copying the content of the West cinema, then, how on earth, we can make such films which will attract to the world audience and win the Oscar. Why are we unable to produce a film like Gandhi again and a film director like Richard Attenborough?