By: Rajiv Saxena, Executive Editor-ICN International
BANGKOK: The goal of sustainable agriculture to meet society's food and textile needs in the present without disturbing the ability of future generations to meet their own needs.Practioners and users of sustained agriculture seek to integrate three important goals.
Every person involved in the food system. Growers,food processors,distributors,retailers, consumers and waste managers can play a role in ensuring sustainable agriculture system.
There are many practices used in sustained agriculture and food system by people. Growers may use methods to promote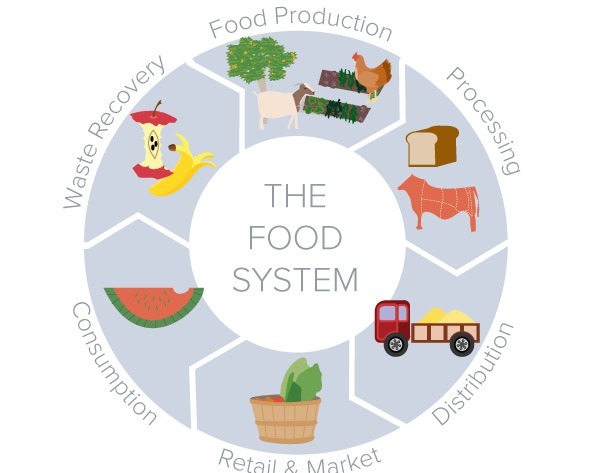 1. Soil health
2. Minimum water use
3. Lower pollution levels on farms
4. Consumers and retailers looking for sustainability can look for values based foods. Promoting farmers wellbeing, that are environmentally friendly, or that strengthen the local economy.
As can be envisaged sustainable agriculture often cross disciplinary lines with their work, combining biology,economics,engineering,chemistry, community development to cite a few.
Sustained Agriculture is more than a collection of practices. A push and pull sometimes between competing interests of an individual farmer or people in community.As seen a growing movement is emerging in the past couple of decades to ask questions to agricultural establishments in promoting practices that cause these social problems.
Today this sustainable agriculture is getting support and acceptance within mainstream agriculture.
Importantly sustainable agriculture addresses many environmental and social concerns, offers innovative and economically viable opportunities for, growers,labour res,consumers,policy makers and others in the entire food system.
Further 2018  has not been a  good year for the planet  as we read on the news, Internet or many articles of concerned organizations. Environmental assessments have presented grim results.. Crucial habitats like tropical forests continue to deplete or disappear, decline in wild life populations,and perhaps, most alarming we are failing to made adequate progress to keep climate with in safe limits.
What does this means.. We need strong leadership and  just from usual rut saving the planet  must be an all hands on concerted effort.
Nature conservancy shows it is still possible to achieve a Sustainable future for people and Nature. As highlighted 10 groups will make a big deference to the cause….
Teenagers, weather forecasters,local leaders, women, investors,health professionals, indigenous peoples, risk managers, Famers and Fisherman, Silicon Valley.
During my trip to Southeast Asia I came across provincial and central govt, bodies are going great guns with their plans to move towards their objectives.. It's worth mentioning their efforts in this directions..
UdonthanI PAO (provincial administrative organization) under the management of Mr. Wichian Khao Kham .As per the Royal initiative For sufficiency in economy. Udon .PAO provide training to students,teachers,including parents to grow mushrooms, raise fish,raise chickens,raise pigs.
There is a policy to promote education in all forms,including promotion specifically for agriculture for schools under which schools in the state and other schools that request support.
Head of Education Management,Udonthani Provincial Administrative Organisation.Miss.Varaporn Suthipeth informed me. She showed us the  work shop and farmers training programmers as well.
I believe we do have such schemes in India too but I could see the results in Thailad which is encouraging for us . Hope we could see the ground results in India as well . We can…. With proper implementation … In short and long term….